Chocolate Crinkle Cookies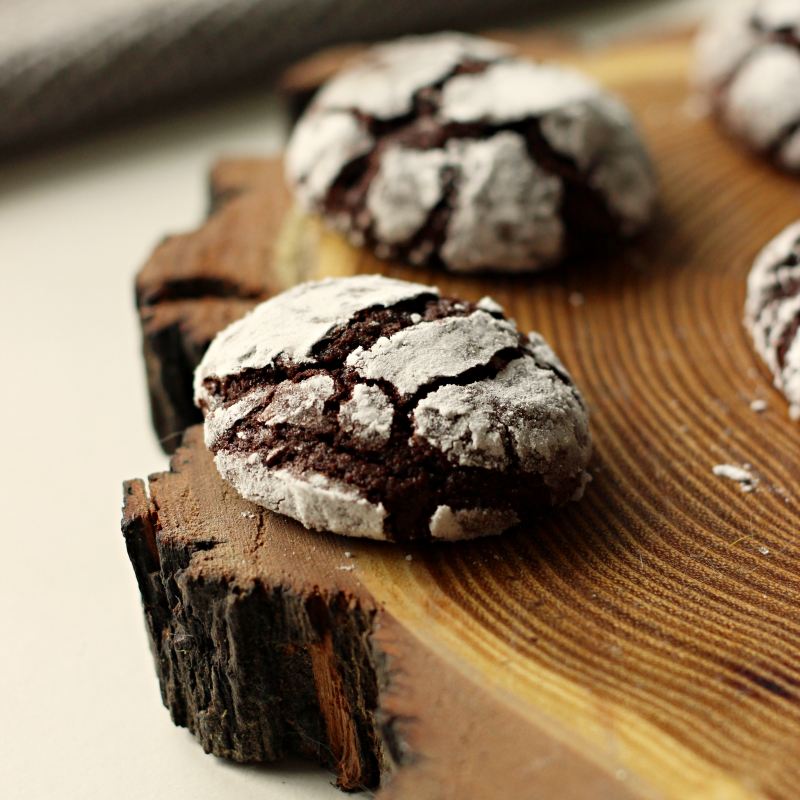 Chocolate Crinkle Cookies are strongly chocolate cookies surrounded by thick layer of powdered sugar. Slightly crispy on the outside, soft and moist on the inside, generally it is hard to resist them! Additionally, they are extremely attractive, which makes them perfect for all kinds of events and parties. Just try this recipe and prepare them! 😉
---
Ingredients
⅓ cup of wheat flour (50 g)
2½ tbsps of cocoa (25 g)
½ ts of baking powder (2 g)
⅓ cup of sugar (70 g)
2½ tbsps of softened butter (25 g)
1 egg
additional powdered sugar to coat
---
Preparation time: 45 min + 10 min of baking
Yield: 15 cookies
---
Preparation
Pour flour, cocoa, baking powder and sugar into the dish. Mix everything until the ingredients are combined.
Then add soft butter (if it is hard, you can dissolve it in a water bath or microwave, but it's best if it is soft before use) and the egg.
Knead the mass thoroughly, it is very sticky. Then put it in the fridge to harden for about half an hour.
With the help of a spoon, take a portion of the dough and, with the help of the second spoon, form balls (optionally you can form the balls with wet hands). Coat them in powdered sugar.
Place the cookies on a baking tray at large distance. Bake them for about 10 minutes at 200 Celsius degrees (the upper and lower heater without air flow).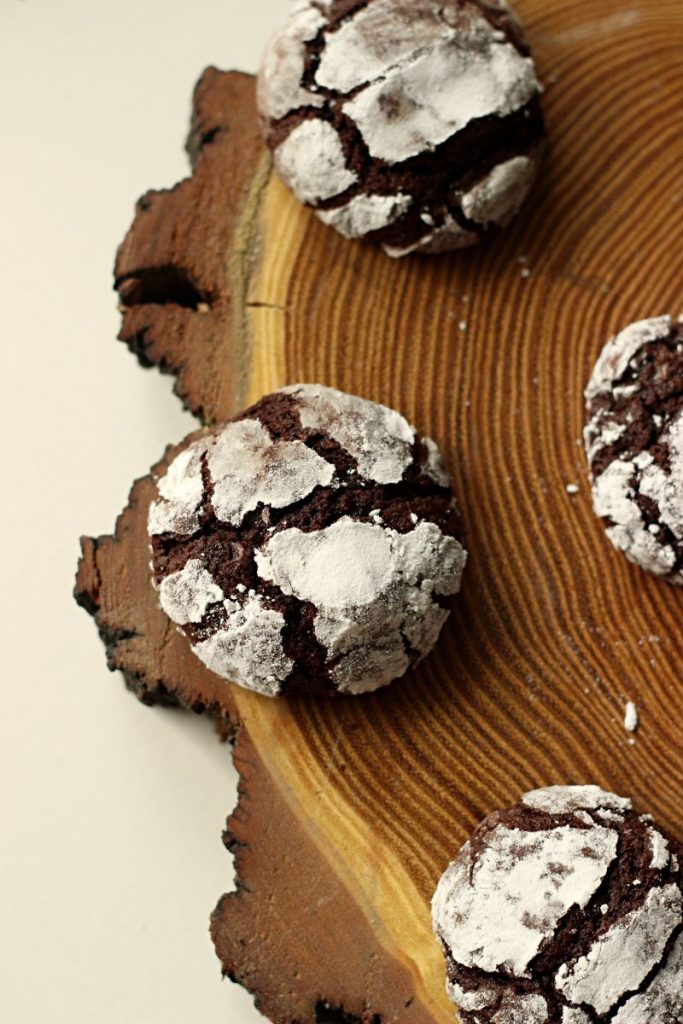 ---
See also
---
PS
Przygotowałeś ten przepis? Oznacz go na Instagramie #wegeprzepis @wegeprzepis i daj mi o tym znać! Dziękuję ♥!
---
---
---